Invisalign/Clarity Aligners – Castle Rock, CO
A Subtle Smile-Straightening Solution
Many of our patients, particularly those who are members of the workforce and wish to maintain a professional image, are looking for options that are less noticeable than traditional metal braces. At Meadows Orthodontics, we provide the subtle smile-straightening solution you need – Invisalign or Clarity clear aligners. This treatment allows you to enjoy a well-aligned set of pearly whites without anyone being able to notice!
Why Choose Meadows Orthodontics for Invisalign/Clarity Aligners?
Gorgeous Results Thanks to Our Artistic Touch
Highly Experienced, Board Certified Orthodontist
Full-time, Evening, Friday and Saturday Appointment Times Available
Are You Interested in Invisalign/Clarity Aligners?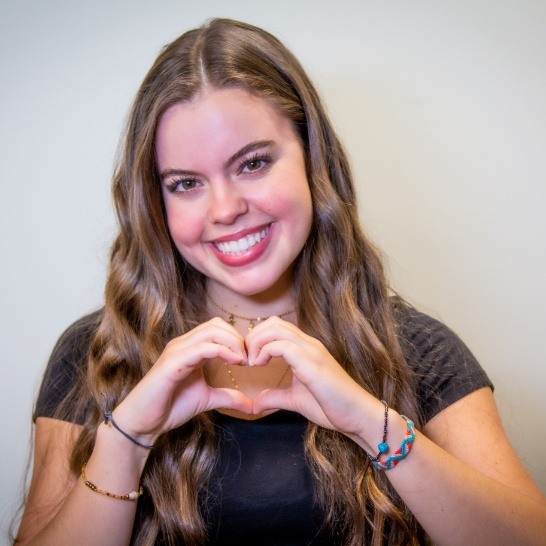 Actual Patient
People are drawn to others who display an attractive smile! Invisalign/Clarity is an excellent option for straightening your teeth, especially for adults who are nervous about the appearance of traditional metal braces. Whether you have an upcoming important life event (wedding, graduation, reunion) or you want to improve your smile and confidence for your career or personal life, please contact Dr. Rejman at Meadows Orthodontics for more information or to schedule a free consult.
How Do Invisalign/Clarity Aligners Work?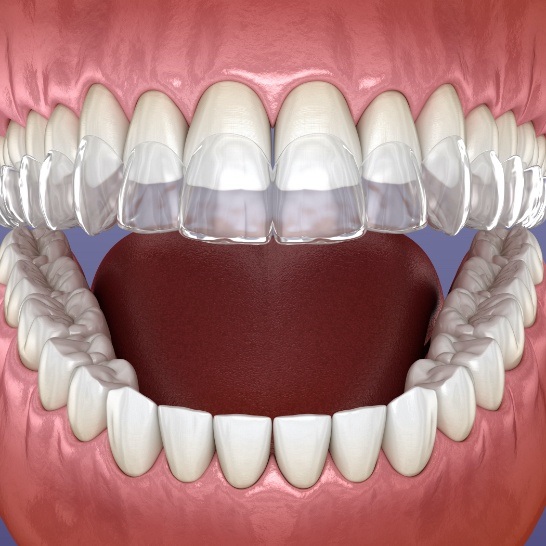 Invisalign uses a series of clear, removable aligners to gradually straighten teeth without metal or wires. Detailed impressions are taken of the teeth (Meadows Orthodontics now uses all-digital impressions by iTero) and sent to our aligner company. This advanced method utilizes proprietary 3D computer imaging technology to map the patient's complete treatment from start to finish. Patients wear each set of aligners for one week. During this time, the aligners gradually move the teeth until they come to rest in a prescribed final position. Dr. Rejman guides this process with a specialist's precision during the pre-fabrication planning of treatment, during the treatment, and during refinements (extra detailing aligners) after your initial set of aligners. This attention to detail ensures the best results possible for your smile.
The total treatment time with Invisalign/Clarity depends on the severity of the misalignment of your teeth and Dr. Rejman will let you know your estimated treatment time during your complimentary consultation.
Benefits of Invisalign/Clarity Aligners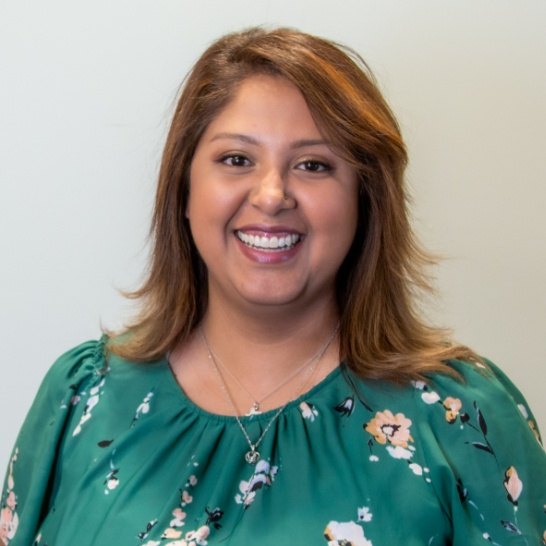 Actual Patient
Not only does Invisalign effectively straighten teeth, but it also offers many other benefits that make it an ideal choice for active lifestyles.
It Fits Busy Lifestyles: Aligners are comfortable and durable. Because they are almost unnoticeable while wearing them, aligners are a great option for people concerned with how treatment may impact their career or social situation.
It's Removable: Since aligners can be taken out to brush and floss, patients can maintain normal, healthy hygiene during treatment. Invisalign can also be removed for eating. One of its major advantages is the ability to continue with your normal diet with no forbidden foods or changes to mealtime routines.
It's Comfortable: Invisalign aligners are made of lightweight plastic that is custom-fitted to each patient's teeth. There are no wires or metal brackets rubbing the mouth or gums of patients.
It Doesn't Interrupt Your Life: Adults often feel that teeth straightening is too much trouble, too embarrassing, or too disruptive, so they forego any treatment. Invisalign is an ideal solution for adults to straighten their teeth and achieve a beautiful smile in a reasonable amount of time.
Straight Teeth are Healthy Teeth: While many adults look at straightening their teeth for cosmetic reasons, it's important to know that straighter teeth and a proper bite can be beneficial to your overall periodontal health.
iTero Digital Imaging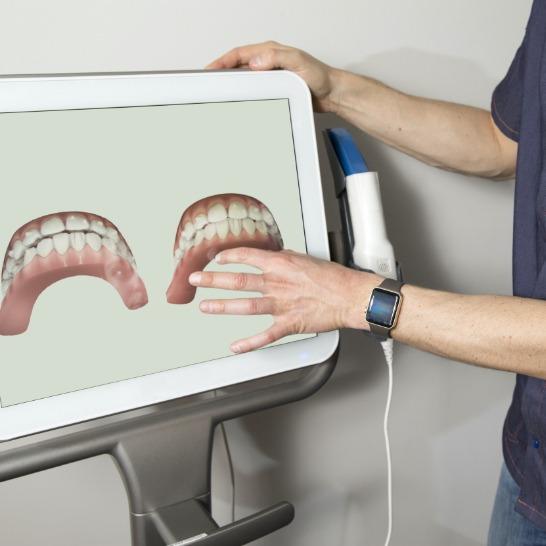 We use the latest in digital imaging with our state of the art Itero. This amazing device uses advanced digital and optimal technology, eliminating the need for traditional gag-inducing impressions that were messy and uncomfortable for patients. Your digital scan is quick, comfortable and unbelievably accurate to ensure the precise fit of your aligner trays.
Invisalign FAQs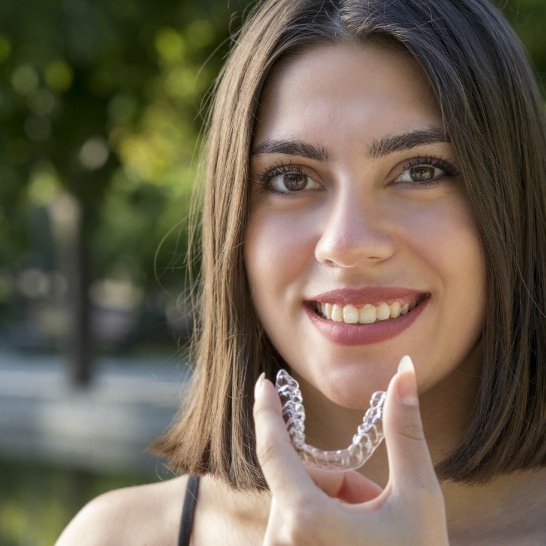 Discovering that you are a good candidate for Invisalign/Clarity is exciting, especially if you had envisioned braces as the only method of straightening your teeth. However, you most likely have some additional questions that you would like answered before moving forward with the treatment process. Our team wants you to feel comfortable at all times, which is why we have compiled this list of Invisalign FAQs. Feel free to give our friendly team a call if your question remains unanswered!
Are Invisalign/Clarity ALigners as effective as traditional braces?
Like braces, Invisalign effectively straightens teeth. Some cases are better treated with traditional braces, and Dr. Rejman will be able to advise you following an analysis of your specific orthodontic needs and the initial consultation.
How long does Invisalign/Clarity treatment take?
The length of treatment depends on the severity of each case and can only be determined by Dr. Rejman. Every patient is different and the length of treatment can vary greatly depending on your dentition at the start of treatment.
What material are the aligners made of? Are they comfortable?
Invisalign/Clarity retainers are made from a lightweight, BPA-free plastic material that is designed to fit precisely in the patient's mouth. Although there may be occasional discomfort due to the snug fit of starting with a new set of aligners, patients often report that their trays are comfortable and easy to get used to.
What types of cases can Invisalign treat?
Invisalign/Clarity has been used to treat a wide array of malocclusions from very simple to more severe. The only way to really answer this question is to have a patient evaluated by Dr. Rejman. One-hour consultations are always complimentary.