Clear/Ceramic Braces – Castle Rock, CO
Discreet Yet Effective Orthodontic Treatment
A wonderful option for our patients who prefer a less noticeable treatment includes our clear/ceramic braces that are designed to blend in with your teeth. To learn whether clear/ceramic braces are right for you, please give our team at Meadows Orthodontics a call today!
Why Choose Meadows Orthodontics for Clear/Ceramic Braces?
Board Certified Orthodontist with an Artist's Eye
Advanced Dental Technology for Accurate, Attractive Results
Full-time, Evening, Friday & Saturday Dental Appointments Offered
What Are Clear/Ceramic Braces?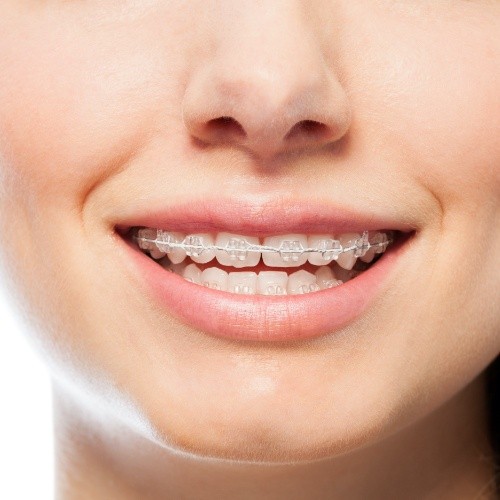 Like traditional braces, clear/ceramic braces straighten smiles with an arch wire that is threaded through brackets that are placed on each of the teeth. The primary difference is that this method uses clear or tooth-colored brackets that are harder to see.
The process of getting clear/ceramic braces is a fairly simple one. Since the arch wire wants to stay in its original shape, it gradually shifts the teeth into the right positions via the brackets. The amount of time your treatment will take depends on the severity of your orthodontic issues.
Benefits of Clear/Ceramic Braces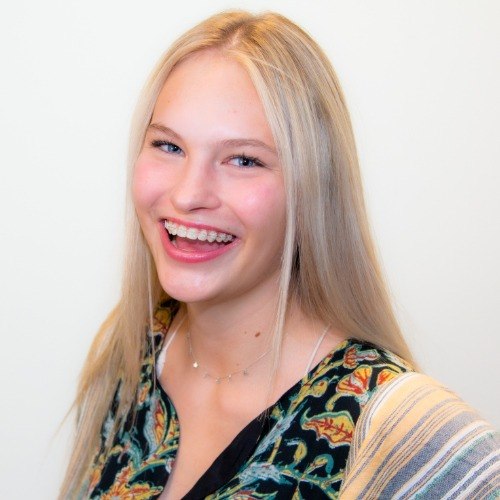 Actual Patient
With clear/ceramic braces, you get the best of both worlds– the discreetness of clear aligners combined with the versatility and effectiveness of traditional braces. You'll be able to go about your daily life without worrying about your orthodontic appliance detracting from your overall appearance. Besides a clearer look, there is little difference between clear and metal brackets as they both move teeth at the same rate.
Are You a Good Candidate for Clear/ Ceramic Braces?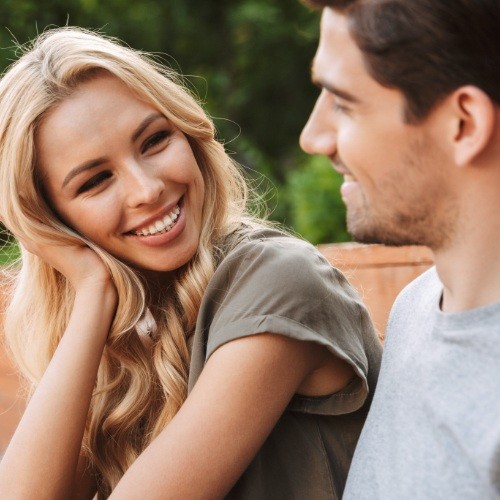 The best way to find out whether you're eligible for clear/ceramic braces is to schedule a consultation at our office. Dr. Rejman can examine your smile, assess the severity of your orthodontic problems, and discuss the specific smile goals you wish to accomplish. From there, he can determine the most efficient treatment that will help you meet said goals.