Phase 1 Pediatric Orthodontics – Castle Rock, CO
Creating the Path
to a Healthy Smile
Your little one's smile brightens your day more than anything else. Naturally, you want to ensure their smile remains beautiful and healthy for the rest of their life. That's why the American Association of Orthodontists recommends that children have an orthodontic screening at age seven. Around this age, Dr. Dan will check if there are any developmental issues, either skeletal or dental, that should be addressed. Dr. Dan stresses that although it is very important to detect a number of developmental issues that should be treated at an early age, it is just as important to not treat when it is unnecessary! Our consultations are always complimentary, so it is always a nice idea to have your child examined, and we will help you establish a "game plan" and determine the optimal time for a patient to start treatment.
Why Choose Meadows Orthodontics for Phase 1 Pediatric Orthodontics?
Interest-Free Dental Financing Available
Treatments Only Recommended When Necessary
Full-time, Friday, Saturday and Evening Appointments Offered
What is Phase 1 Pediatric Orthodontics?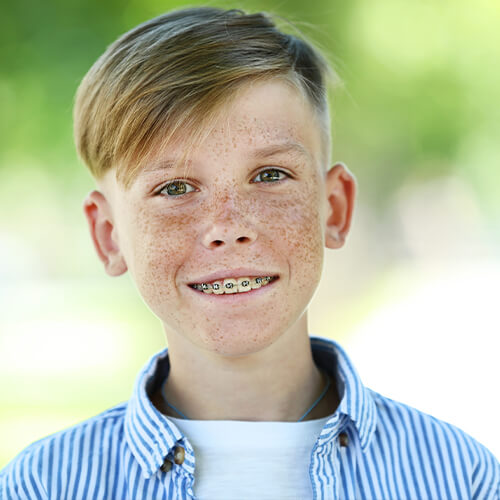 Phase 1, or early orthodontic treatment, is orthodontic treatment before all the permanent teeth have erupted. This approach is used when waiting to treat would create a significantly more difficult treatment plan or less stable outcome. The American Association of Orthodontists recommends that all children be evaluated at the age of 7. With that being said, only a relatively small percentage of those children will need early treatment. Orthodontists generally agree that the optimum time to treat a case is during the adolescent growth spurt. In girls this is typically seen from ages 9 to 12, and in boys from ages 10-14. There are exceptions due to individual variation in growth.
Lysle Johnston, one of the most prominent orthodontic educators of our day, has argued that a lot of early treatment is a "practice management decision" rather than a biologic imperative. It is his way of kindly stating that much of it is done unnecessarily.
The fundamental questions Dr. Rejman asks when evaluating a patient for early treatment are as follows:
If I don't treat this patient now, will I miss a window of opportunity that will negatively affect his/her outcome?
If I do 2 phases on this patient, will I achieve a better and/or more stable outcome than treating with one phase?
Will the patient look/function any differently at 18 if I treat in 1 phase versus 2 phases?
If the answer to any of the above is "yes," then early treatment may be indicated. Typical orthodontic problems treated early include cross bites or narrow palates, open bites, and under bites. Early treatment usually requires a second phase of orthodontic treatment when all the permanent teeth have erupted. When possible, Dr. Rejman prefers to treat patients in a single phase of treatment. Advantages of single phase treatment include less time in appliances (braces), less patient "burn out" and significantly less cost for families.
Dr. Rejman offers a complimentary exam to assess your child's orthodontic needs. If treatment is indicated, we'll discuss why and what specifically is needed. If orthodontic problems are evident but no early treatment is indicated, we will continue to periodically monitor your child's teeth and jaw development at no fee until the time is appropriate for treatment.
What to Expect After Phase 1 Pediatric Orthodontics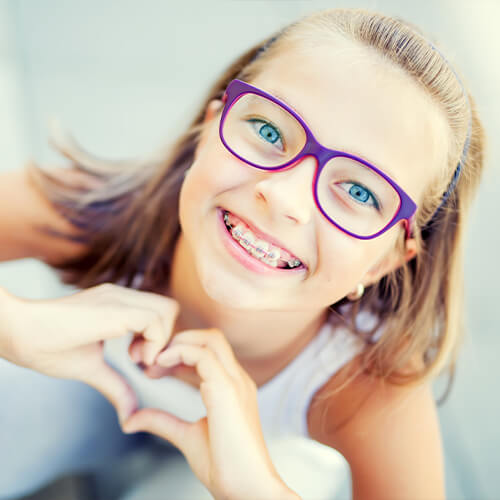 After your child has completed Phase 1 orthodontic treatment, Dr. Rejman will watch their dental and skeletal development closely at regular observation appointments, typically every 6-12 months. As they lose their baby teeth and adult teeth take their place, Dr. Rejman will determine if and when they will need the second phase of treatment. Phase 2 treatment is typically the full set of braces that are placed on the entire permanent dentition, which achieves their completed, healthy bite.