Traditional Braces – Castle Rock, CO
A Tried-and-True Way of Aligning Teeth
It is important to remember that the quality of your orthodontic outcome has less to do with the "tool" that is used, but more on who is guiding your treatment and making decisions. That said, traditional, or metal braces have remained one of the best options for orthodontic treatment, as they continue to provide an unmatched blend of quality and affordability. Over the years, metal braces have evolved technologically to become more advanced with built in tip and torque for each individual tooth, and have become smaller, smoother, and more durable for increased comfort.
Why Choose Meadows Orthodontics for Traditional Orthodontics?
One of the few Board Certified Orthodontist in Douglas County
Full-time, Evening, Friday and Saturday Appointments Available
Multiple Affordable Dental Financing Options including Zero Interest
How Do Traditional Braces Work?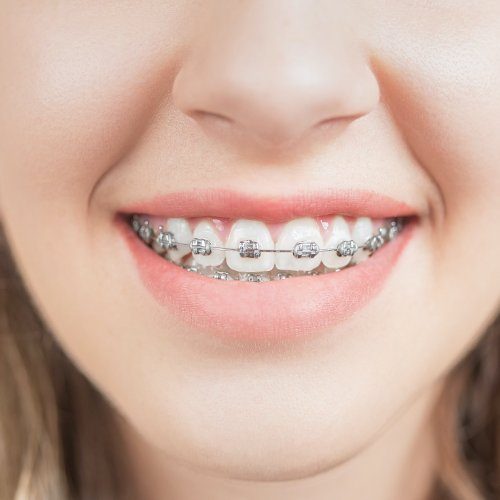 Traditional braces use metal brackets and wires to straighten teeth. After bonding a bracket to the front of each tooth, we thread a metal arch wire in between them. The wire naturally wants to maintain its shape, so it exerts a gentle pressure on the teeth to gradually shift them into an even alignment. Over the course of treatment, you'll visit our office regularly so that Dr. Rejman can adjust and detail your braces as needed and ensure your treatment is progressing as planned.
Benefits of Traditional Braces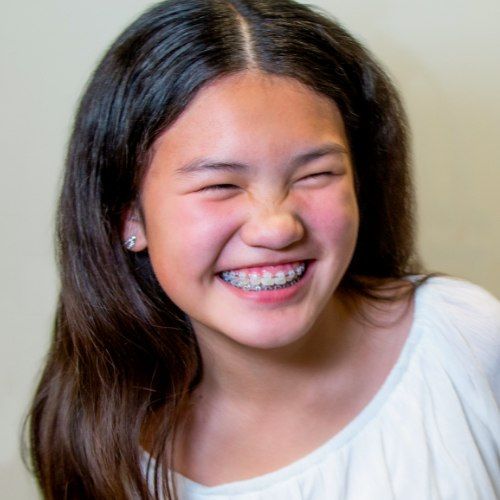 Misaligned teeth are more than just an aesthetic issue. They're harder to keep clean, making it more likely for food debris, bacteria, and plaque to build up on your teeth and gums. This, in turn, increases the risk for cavities, gum disease, fractures, tooth loss, and other oral health problems. Braces shift your teeth into their proper positions, reducing the risk of such conditions.
As one of the most versatile orthodontic options, braces can correct a variety of alignment issues simultaneously, including crowding, gapped teeth, underbite, overbite, and rotated teeth. Braces are also ideal for children, teenagers, and adults alike. Of course, along with improving your oral health, Dr. Rejman is amazing at maximizing the esthetics of your smile, and every patient is individually treated to their unique facial and skeletal structure.
Tips for Living with Traditional Braces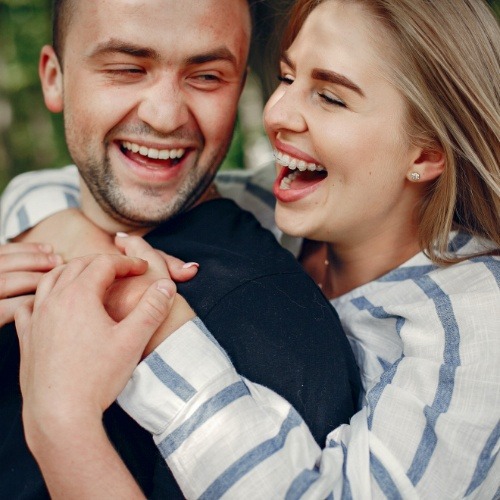 If we determine that traditional braces would be the best way to straighten your smile, rest assured that we'll be here for you every step of the way. For example, we will:
Help you adjust to a new diet – There are a number of changes to your diet that will help protect your braces, including limiting sticky, crunchy and chewy foods. We will review these changes with you in detail the day that your braces are placed.
Provide oral hygiene guidance – It is important tot keep your teeth and gums healthy while you are in braces. We'll recommend specific products and techniques to keep your smile clean throughout treatment.
Maintain routine follow-up visits – By regularly seeing Dr. Rejman for exams and adjustments, you'll stay on track with your original treatment plan.
Keep your regularly scheduled exams and cleaning appointments with your dentist – It is very important that you make sure you continue to see your dentist at regular intervals to make sure your dental health is being maintained while in braces!